Where Are The Dog Friendly Major Retail Stores?
It helps to know which retail stores are Dog Friendly.  More and more people are choosing to shop online, but some still enjoy going out to a store.  And what's better than bringing your furry friend along too?  
I have a friend that is permanently in a wheelchair.  She has a service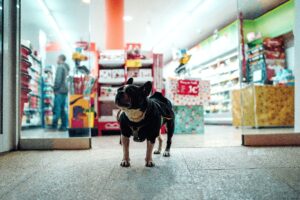 dog that goes with her wherever she goes.  The stories she shares of other people's dogs being disruptive is kind of disturbing.  It doesn't have to be that way.  If you are a responsible dog parent, more  and more stores may also decide to be Dog Friendly.
Photo by Peter Plashkin
We all want to bring our pets with us wherever we go.  Many establishments only allow service dogs, but some will allow non-service dogs.  It's best to always check the individual pet policies before arriving with your furry child.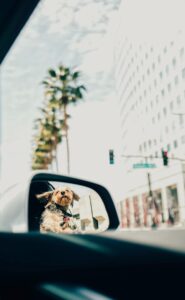 And you should not expect others to take care of your pet. Your pet should be well behaved, on a leash and be prepared to clean up any messes your pup may leave and these dog friendly stores will continue to welcome you in their establishment.. 
Related content:
What Training Your Dog Can Teach You about Personal Growth
Photo by Ana do Amaral 
Some of the pet friendly chains are: 
Petsmart:  Pet friendly

Petco:  Pet friendly

Home depot:  Sometimes even have doggie cookies at the register. 

Lowes: I've even heard where Lowe's hired a man AND his service dog.  

Ace Hardware

Barnes & Noble

Hallmark

Pottery Barn

Macy's 

Bloomingdale's

Ann Taylor

Bass Pro Shop

Hobby Lobby

Michaels

TJ Maxx

Marshalls

The Gap

Old Navy

Apple store

Lush Cosmetics 

Sephora

Ross

Foot Locker

Tractor Supply Co.

Auto Zone

Bath & Body Works 

Bed, Bath & Beyond
The next time you need to run some errands, call ahead to check out the store's dog friendly policy, grab your dog and have fun.
Debi
If you got value feel free to share this article with your friends. Also check out our other articles on www.PetsHavePurpose.com 
PS.  Behavior Training For Dogs – Develop your Dogs "Hidden Intelligence"
Have A Well Behaved Dog: Dog Training System
THIS POST MAY CONTAIN AFFILIATE LINKS. PLEASE READ MY EARNINGS DISCLOSURE FOR MORE INFO.